The Center for Creative Cognition, one of the few centers in our country, is dedicated towards education and research in the field of Cognitive Science. Cognitive Science is the study of the mind and helps us to understand the processes involved in representing and retrieving knowledge and its implications. This interdisciplinary field combines ideas and methods from psychology, computer science, linguistics, philosophy, education and neuroscience. Research in cognitive science has a broad scope and application in the field of technology creation, development and implementation, education, health, and social behavior.
The center aims at promoting the understanding of cognition and designing and developing human centered innovations. The center boasts of stimulating teaching-learning environment to cater to the needs of engineering students by being interdisciplinary in nature. The center aspires to be an incubator for promoting and exploring new researches in cognitive science. The center also takes pride in providing the facility of assessment of psychological attributes for counselling and guidance of the students to promote inclusive and harmonious mental wellbeing.
The center is committed to fulfil the following vision and mission since its inception in 2015:
Vision
To be a leader empowering engineering achievement through applied cognitive research
Mission
Empower learners to appreciate and apply cognition in their personal and professionallife
Create critical and creative thinkers who will formulate innovations based on a human-centric engineering approach.
Guide learners in discovering their cognitive strengths and weaknesses and reaching theirfull potential
Conduct multidisciplinary research and consultancy services.
Impact the regional educational ecosystem by empowering educators with cognition.
The primary thrust areas of the center are –
Cognitive Assessment: The center is facilitating the assessment of the cognitive skills and personality of students. Discovering who they are, their purpose, strengths, weaknesses, and motivators can empower students to realize their full potential.
Teacher Training: The center is leading an educational revolution in K-12 area in the state of Telangana by conducting teacher training. The training aims at enabling teachers to understand students, connect with them and empower them using cognitive science.
Cognitive Process in Design Thinking: The center is researching the natural thought processes employed by designers in creative problem solving, identifying issues faced by them, and developing intervention strategies or tools to improve their innovativeness
Human Machine Interfaces: The center is researching the cognitive processes involved in the use of the human-machine interfaces. The insights from this work can lead to the development of user-friendly products.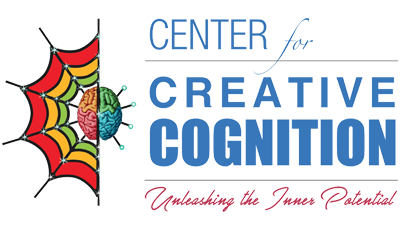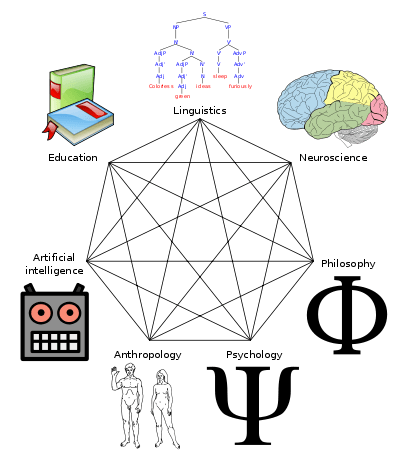 The center offers the following courses under Cognitive Science Track as an open elective to undergraduate students:
Foundations to Cognitive Science
Design Cognition
Cognitive Management
Psychology
These courses foster the following outcomes:
Apply cognitive science concepts and theories to individual, social, cultural, engineering and management issues
Apply critical and creative thinking to understand human behavior, conceive innovative concepts, evaluate different scenarios, interpret results, and make informed decisions
Identify the customer's/user's needs, abilities, expectations etc. in product design
Evaluate the usability and experience of existing artifacts and systems from a cognitive perspective and identify areas of improvement
Understand the impact of design decisions for its users in terms of perception, acceptance, ease of use, and emotional attachment
Learn the importance of various domains of Psychology to understand human behavior, values and attitudes in organizational setting and enabling them to handle psychological issues of daily life.
The center is advancing applied research in the field of cognitive science. To this, the center continually conducts research in the thrust areas. To accelerate the growth, it applies for grants from the Department of Science & Technology (DST), All India Council for Technical Education (AICTE) and University Grants Commission (UGC). The center actively engages in scholarly publications and innovations by involving faculty and students.
Understanding design fixation in Indian engineering students – (2012-15)
The effect of repeat advertisements and advertisement variations on attitude change of Indians towards social messages
Mitigating design fixation in Indian engineering students
The role of human memory in deceit and fairness
Cognitive driving capabilities in aging adults in India
Design Fixation: A comparison between Native and Foreign Domains, Journal of Engineering Education Transformations, 29, 35-39 (2015).
An Experimental Investigation of Divergent Thinking Abilities in Engineering Design Activity, Elk Asia Pacific Journal of Mechanical Engineering Research, 01, 11-16 (2015).
Analysis of Divergent Thinking in Indian Engineering Students, Journal of Engineering Education Transformations, 29, 98-102 (2015).
Measuring Levels of Design Fixation in Indian Engineers, Proceedings of 11th IRF International Conference, 01, 4-7 (2015).
Measuring the Impact of Design Fixation on Indian Engineering Students, Proceedings of the International Conference on Transformations in Engineering Education, 02, 307-314 (2014).
Behavioral aspects of an Entrepreneur – A Cognitive Approach, Proceedings of International Conference on Next Generation Education for Entrepreneurial Engineers (ICNGE3) 01, 34-37 (2014).
The center conducts educational outreach programs for the students at SREC and the local community. Currently, the center engages in five main outreach activities on a regular basis.
Workshops :To enhance the understanding of the students about how cognitive science helps in innovation, creativity and effective problem solving.
Discussion Forum :Interdisciplinary discussion forums to understand the academic needs of students and provide cognitively effective solutions to those needs are periodically conducted. It also conducts discussion forums with experts to decide upcoming work scope of the center.
CogSci Showcase :The showcase is a pack of 5 different hands-on experiences (activities) themed around the notion of 'neuroplasticity' - one of the most fundamental biological properties of the brain.
Awareness Program : Awareness programs are organized, time to time, inside the campus and nearby community to make individuals aware of the field and its application in daily life.
News Letter : A quarterly newsletter informing the activities and advances in the field of cognitive science as well as departmental activities is being published.
The center is involved in imparting training and internships to enhance the teaching skills and research aptitude among trainees and interns
Teacher Training Program :Teacher Empowerment through Cognition, is a teacher training program where our team of faculty visit various nearby schools in Warangal to mentor teachers to strengthen their current pedagogical practices and tools, particularly related to educational technology, using theories of learning and cognition.
Guest Lectures : Interdisciplinary experts in the field visit the campus and share their knowledge in the form of lectures to broaden the knowledge of students and faculty.
Lecture Series :Weekly lecture series on various interdisciplinary topics are delivered by core faculty of the center.
Awareness Program : Undergraduate engineering students are exposed to LEGO programmable blocks. Students prepare 3D-models to explore and assess their visuo-spatial abilities
Internship Program : The internship program attracts exceptional students across the departments to spend a summer at the center. The intern program aids in integrating the theory and practice. The participants benefit by participating in the professional development programs conducted in the center and they are equipped with skills of developing a scholarly work - research paper, patent or product - requiring innovation and technical skills.
Center organizes various competitions to promote innovative and creative thinking among student community. The center conducts following competitions:
Idea Fest: Every semester, students identify a local problem and submit their ideas, through a rigorous collaborative screening process, on how best to solve that problem. The students pitch their ideas and the best ones are rewarded and mentored. He/She also gets an opportunity to be incubated, to achieve the entrepreneurial potential of his/her idea.
Logo Design Competition: Students are encouraged and mentored to participate in logo design challenges conducted by Creative Corner of mygov.in.
400 sq. ft. Creative Cognition Laboratory houses the state-of-the-art infrastructure to conduct research in cognitive science. The resources include:
LEGO MINDSTORMS Education (LME) EV3 Robotics
Tobii Pro X2-60 Eyetracker
Psychometric Tests
Theory of Inventive Problem Solving-Triz (Innovation Workbench, Problem Formulator, Ideation Brainstorming)
Computing Facilities (Desktops & Laptops)
Video Conferencing Facilities
Video and Audio Recorders
The center has in-house Psychological Counselling Cell that is equipped to assess the following psychological attributes:
Personality
Intelligence
Attitudes
Values
Learning & Thinking Styles
Leadership
The cell also provides counselling to the students who suffer from a variety of problems such as stress, anxiety, relationship difficulties, concentration issues and academic problems. Proper and timed counselling helps individuals to perform to their fullest potential.
Graduates and professionals can find openings in academic sectors (teaching, doctoral and post-doctoral work), developing innovative (technology) solutions (with emphasis on user experience design) and new product innovations that lead to startups.
We are looking for people in various positions from the following domains to work with us:
Cognitive Science
Cognitive Neuroscience
Human-computer Interaction
Interaction Design
Product Design
Informatics
People with expertise in other disciplines interested in applied aspects of cognitive science are also welcome to contact.
Dr. Raja Shekar P V
Associate Professor & Head,
Centre for Creative Cognition,
SR Engineering College,
Hasanparthy, Warangal – 506 371, T.S.
09246895059
0870-2818456
ccc@srecwarangal.ac.in
pvrsleo@gmail.com